Are You Unsure How To Correctly Treat Back Pain?
Back Pain is a very common condition affecting people who have an active life.
Many people are confused or even frustrated about how to solve the problem.
They are often given the wrong impression that their only options are painkillers, repetitive treatments, or even surgery.
At The Pain Relief Clinic, we understand that patients want a safe, fast-acting, effective, and long-lasting solution that is also affordable.
We help our patients properly make sense of their condition before providing a practical answer to their problem.
3 Keys To Solving Back Pain
Using Medical Technology. While Dr Tan has well over a decade of experience helping patients with back pain, he understands that the key to success is using non-invasive medical technology based on medical advancements.
Focus. To ensure that our patients with back pain  get  the attention and results they want, we do not treat general medical conditions such as diabetes and cough. We also do not perform spine surgery. This allows us to focus our efforts and your consultation time on finding the most appropriate non-invasive medical solutions available for back pain.
Accurate Diagnosis. Without an accurate diagnosis, it is difficult to be sure you are getting the most suitable treatment. It is possible for mild cases of back pain to be managed by an experienced doctor who can provide treatment based on your clinical history and physical examination.
However if your initial treatments have not been effective, an X-ray or an MRI are recommended to confirm your diagnosis. If you have already done a scan but have not been given a clear explanation of your condition, we can help.
Our Signature Pain Solutions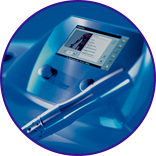 Shockwave Therapy
Used internationally as a non-invasive method of treating pain and inflammation using high-energy acoustic waves.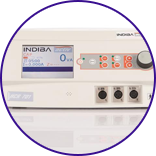 Indiba Active
The non-invasive radiofrequency treatment used by leading professional sports teams, hospitals, and clinics across Europe and Japan for pain relief.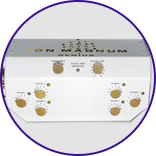 Electromedical Stimulation
Cleared by the US FDA for Muscle Conditioning, it offers powerful applications in sports science, rehabilitation medicine, and pain management.
What To Expect On Your 1st Visit Consultation
Clearly understand your condition
Learn why previous treatments did not work
Explore effective options
Use medical technology
Arrange affordable X-ray, Ultrasound, or MRI scans
Get a clear diagnosis
Get a second opinion
Avoid surgery risks
Avoid medication side effects
Avoid repetitive treatments
Why Choose The Pain Relief Clinic
Technology-Driven Solutions

Long-Term
Results

Successfully Treated Patients
From Over 29 Countries

Affordable
Fees
As the principal pain doctor in Singapore running The Pain Relief Clinic, Dr Terence Tan's passion for pain relief grew out of personal experience.
Having spent well over a decade treating patients suffering from pain, Dr Tan developed his special interest by introducing non-invasive pain solutions and tissue repair technologies into Singapore.
Dr Tan combines multiple FDA approved and EU CE marked non-invasive pain treatments into comprehensive clinical practice.
He frequently shares his expertise in seminars both locally and overseas.
He is accredited with both the Family Physician Accreditation Board and the Singapore Medical Council.
He is also a member of the Singapore Medical Association and The Pain Association of Singapore.
Committed to providing result oriented pain treatments, his philosophy is to always offer patients the safest, most effective and least invasive treatments available.
His patients appreciate the value of being able to have consultations, investigations (xray, ultrasound and MRI), and treatments all done on the same day, especially when they are suffering from severe pain.
Dr Tan's clinical approach is that while there is a role for short term medications in specific situations, patients do not generally want to be dependent on long term painkillers or try risky solutions.
Even in age related, "wear and tear", and other chronic conditions, a comprehensive yet targeted approach can help patients be free from pain and lead a healthy active life.
An MRI (Magnetic Resonance Image) Scan is a medical technology that has revolutionized the management of people with back pain. It is often considered the single best imaging modality for diagnosing the precise cause of the problem and gold standard to help with planning appropriate treatment for back problems.
Why Do People Delay Doing MRIs for Back Pain?
An MRI is a very safe investigation and does not involve radiation associated with X-rays. It is often the preferred scan for someone with severe or persistent back pain. The main reason holding people and even doctors from requesting back MRIs is the misconception that they cost too much. While a quick check with some private imaging centres will likely reveal the costs of an MRI to be well over a thousand Singapore dollars, there are often ways to reduce the cash involved.
3 Ways To Reduce Your MRI Costs
Singaporean patients may visit a polyclinic for a referral to a restructured hospital. If the doctor in the restructured hospital agrees to order an MRI for your back, the government subsidy given will significantly reduce the cost involved.
Many insurance plans will cover the costs of your MRIs. Company health insurance plans, personal accident insurance plans, and even integrated shield plans that many Singaporeans have bought using their medisave can cover the costs of an MRI scan.
Medisave is also an option to help people pay for their MRI scans. Depending on your medical condition, it is possible to claim up to $300 or $600 of medisave for your MRI scans.
At The Pain Relief Clinic, the cost of an MRI starts at $850 and above
In view of the many options available, an MRI scan should be considered for a timely precise diagnosis of the cause of a person's back pain.
A delayed diagnosis can allow many conditions to deteriorate, sometimes to the point of requiring surgery.
It will also prevent you from getting the most effective treatment, result in unnecessarily prolonged suffering, as well as limit your work and social life.
Frequently Asked Questions
If you are unsure of the cause for your aches, pain or stiffness, if your condition has not improved despite other treatments, or if you have been told to consider surgery,
Book an appointment with us to explore your options