What is the Best Treatment for Shoulder and Neck Pain in Singapore?
According to experts, shoulder and neck pain is often self-inflicted. In most cases, it is associated with poor posture, neck sprain, muscular trigger points, slipped discs, and degenerative cervical spondylosis (wear and tear).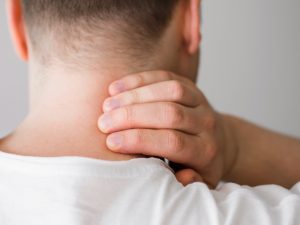 And if you're dealing with these pains or other severe injuries, then you must pay attention to the fact that your pain is not normal. It would be a good idea to check with a pain specialist in Singapore and get their opinion, especially if the pain is persistent and is not relieved in other ways. Your doctor should see the extent of the pain and assess the factors that cause the pain, resulting in a suitable treatment that can help ease the discomfort.
The following are the best treatments for shoulder and neck pain relief in Singapore.
Neck and Shoulder Pain Relief Treatments in Singapore
Before assigning you to a treatment, a specialist would conduct a physical examination to examine your shoulder and neck to detect the cause of the pain. It is likely that you will need a specific treatment for your specific condition.
Here are the various treatments available to you.
Spinal Cord Stimulation
The spinal cord is a thin layer of tissue in the neck that connects the brain to the spinal cord in your spine. This cord connects the brain and has a lot of functions. It is the connector between the brain and the muscles.
It also works to connect nerve cells in the brain to the nerves in your body. In this way, spinal cord stimulation can help relieve your shoulder and neck pain. It is a neurostimulator that can stimulate the spinal cord. Through this, the spinal cord is stimulated to release pain-relieving neurotransmitters. You can reduce the intensity of your pain through this method.
Using high-tech ultrasound, the doctor stimulates the movement of the muscles that are sensitive to the dislocation of the shoulder or neck sprain. These movements are designed to relieve the pain that comes with shoulder and neck pain.
Facet Joint Injections
Facet joints are areas in your neck that can be stiff and painful. They can be painful due to arthritis or degenerative diseases. This can be caused by slouching and bad posture in general. With the injection, the bone will be injected into the soft tissue, relieving the stiffness of the bone.
Facet joint injections accomplish two goals: alleviating pain and decreasing the risk of pain-related injuries temporarily.
Epidural Steroid Injections
Epidural steroid injections are used to relieve the pain from shoulder and neck injuries when other non-invasive treatments do not work such as physical therapy and medications. They are particularly effective for chronic pain, although they can also help other joint pain. Epidural steroid injections provide pain relief and improvement in the health of your shoulder and neck by reducing inflammation and restoring muscles.
A pain specialist in Singapore will only recommend this procedure when needed.
Physiotherapy
A physiotherapist is a professional trained to treat injured areas in the body. If you are looking to relieve pain in your shoulder and neck, it would be a good idea to consult a physiotherapist in Singapore. Physiotherapy could help relieve your pain symptoms through exercises, massage, and compression techniques.
It is one of the popular methods of treatment for shoulder and neck pain and beneficial for most.
Shockwave Therapy (Most Recommended)
Shockwave therapy is an alternative yet seemingly popular treatment for shoulder and neck pain. It is used to reduce pain in your shoulder, neck, and spine through the pain-relieving effects of special wave therapy devices.
Shockwave therapy works by applying high-intensity electromagnetic waves to your shoulders and neck. These waves of energy can help relieve muscle pain and relieve pain. It can relieve shoulder pain by reducing inflammation in the tissue, relieving the strain on your shoulder joint, and relieving the pain in your neck. It is a useful treatment for muscle pain relief or chronic pains. It is recommended for mild to moderate pain, that is, pain that persists for more than 6 months.
Consult a Professional Pain Physician in Singapore First and Foremost
These are some of the most effective treatments for shoulder and neck pain relief available in the island state. Please do take note that these are just some of the treatments that the physician may offer to you. It is recommended that you consult a professional physician in Singapore if you need more specialized treatments.
More information on shoulder and neck pain relief can be found here.
About The Pain Relief Clinic
Whether you have shoulder pain or neck pain, we are a specialized clinic that offers pain relief through a variety of treatment options such as physiotherapy, shockwave therapy, and more. Our staff are highly qualified physicians & therapists that provide highly recommended treatment options for you.
Get in contact with us today!
What To Expect When I Visit The Pain Relief Clinic
A typical visit will involve our doctor first understanding your medical history, concerns and previous experience with other pain treatments.
For patients who have consulted many people but have yet to receive a clear diagnosis, selecting an affordable imaging scan might be recommended to confirm the cause of your pain..
Some patients have already done scans with other doctors for their pain condition but are still not clearly told what they suffer from.
Dr Terence Tan is happy to offer you a second opinion and recommend how best to manage your condition.
We also see patients who already have a confirmed diagnosis from specialist pain doctors, but are "stuck" because treatment options offered are not practical or acceptable.
We can help by discussing options that you might have potentially never been told of.
A common experience is when a patient has already consulted a specialist doctor for pain management and is told to consider orthopaedic surgery which they find too aggressive.
Or they may have seen doctors for their pain and were prescribed painkillers with potential side effects which made them feel uncomfortable.
Many of our patients have also first tried complementary treatments or acupuncture with traditional Chinese pain doctors.
They look for a second opinion after finding any relief experienced from other treatments to be temporary or requiring repetitive treatments, which add up to time and cost.
Especially in such situations, we emphasize using non-invasive medical technology you likely have not been told about .
This can make a big difference to your results.
Contact us on Whatsapp