The use of Platelet Rich Plasma Therapy has gained popularity in recent years with the use by high profile athletes such as Tiger Woods and the Pittsburgh Steelers's Hines Ward. The human body has a natural ability to heal itself from most injuries. A large part of this ability lies in the healing potential of the many growth factors found in our platelets, a component of human blood. The technological advancement in separation and concentration of a patient's blood platelets for injection into his damaged body part, is an amazingly elegant tissue regenerative technology.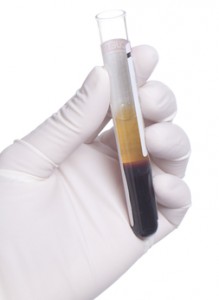 It involves the drawing of a small tube of blood, and the injection of the treated body part with concentrated platelets, boosting the patient's ability to naturally heal his injured muscles, tendons, and joints. If you are suffering from aches, pain or difficult injuries and would like to find out how the regenerative effects of Platelet Rich Plasma Therapy is able to help you regain a pain-free life,
simply call us at +65 6732 2397 or leave a message below for Dr Tan to discuss your condition further.
The 7 Day Pain Recovery Program
Our Doctor
Dr. Terence Tan
MBBS(Singapore), GDFM
Membership:
Pain Association of Singapore,
Singapore Medical Association
Call for Appointments
Our Location
350 Orchard Road
#10-00 Shaw House
Medical Suites @ Orchard
Singapore 238 868