Heat has long been established as a modality for treating pain issues, especially in the joints, muscles and ligaments.
It is actively used by physiotherapists, traditional Chinese medicine, as well as other healthcare practitioners. A heat pack or infrared heat lamp are also very commonly used by patients applying self-treatments for minor injuries.
A common limitation for many of these heat treatment options is that heat is unable to penetrate deeply into the injured area, resulting only in a warm effect in the superficial skin and subcutaneous layer (under the skin). Also the amount of heat energy that can be applied is limited because the skin is sensitive to temperature and will feel "too hot" before enough healing can be stimulated.
HotHeal Therapy is a proprietary therapy approach based on established European medical technology to send a healing energy very deeply into an injured area.
It stimulates the body's natural healing ability to recover from pain and injury.
The underlying medical technology used during Hotheal Therapy is supported by multiple medical studies and has been used by leading professional sports teams, hospitals and clinics across Europe for accelerated healing and pain relief.
There are 3 Keys To Successful Hotheal Therapy:
1) Medical Technology
Using externally applied, non-invasive, radiofrequency to create intense tissue stimulation.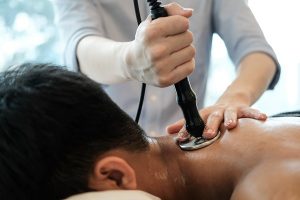 2) Deep Therapeutic Heat
Using heat energy to improve circulation and create an strong analgesic effect.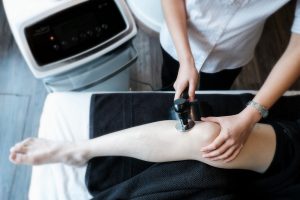 3) Proprietary Manual Techniques
Using professionally applied hands-on techniques to release myofascial trigger points or tense muscle knots.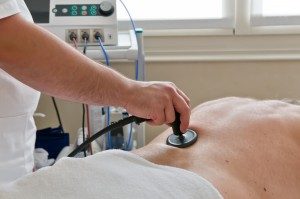 The Pain Relief Clinic has been performing HotHeal Therapy since 2012.
If you are suffering from aches, pain or stiffness, find out how HotHeal Therapy is able to help you regain a pain-free life.
Simply call us at +65 6732 2397
Ask Dr Tan a Question about your problem
HOW IT ALL BEGAN
The Pain Relief Clinic started providing non-invasive medical therapy in 2007. Our brand of cost-effective pain treatments combines traditional techniques with new medical technology to achieve fast and long lasting results. We have since grown into an international medical group of doctors and physiotherapists with clinics in Singapore, Surabaya and Jakarta.